Brænder du for at yde god kundeservice?
Trives du i et dynamisk miljø, hvor du har et bredt og varieret arbejdsområde, og hvor du kan være med til at sætte dit eget præg? Vil du gerne arbejde med produkter der er teknologisk førende og gør en virkelig forskel for kunderne? Så kan vi tilbyde dig en spændende stilling som Customer Care Agent hos Widex  placeret i Lynge. 
Daglige opgaver
Du vil være med til at opretholde og udbygge vores samarbejde med vores kunder via åben og aktiv dialog med vores kunder via telefon, mail og møder.
Du vil samtidigt være med til at sikre, at vores kunder får god, konstant og yderst professionel service
Dine primære opgaver:
Afhjælpning af eksterne og interne kunder både via telefon og mail
Ordrebehandling, fakturering, kreditering
Vedligeholdelse af kundeoplysninger i CRM
Reklamationsbehandling
Deltage løbende i interne projekter
Faglige kompetencer
Du er en erfaren kundeservicemedarbejder med mere end 3 års erfaring
Du er erfaren bruger fra IT-systemer til ordrebehandling, varebestilling og fakturering.
Du er serviceminded. Vi stræber efter at give den bedste kundeoplevelse.
Du er velformuleret og har nemt ved at kommunikere både på skrift og i tale
Du behersker engelsk i skrift og tale – og gerne svensk, men ikke et krav
 Personlige kompetencer
Du er smilende, positiv, imødekommende og en teamplayer
Du er udadvendt, kan lide at tale i telefon – og sætter en ære i at vejlede vores kunder og skabe mersalg
Du skal have ordenssans og få opgaverne kørt i mål.
Du arbejder selvstændigt og er ansvarsbevidst. Du har et godt overblik og har samtidig styr på alle detaljerne.
Du har en høj stress tærskel og kan prioritere opgaverne – også når det går stærkt
Du er god til forandringer og ser det som spændende udfordringer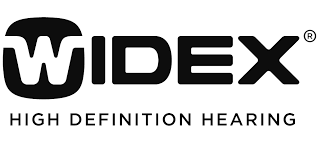 Bliv en del af et spændende miljø, hvor vi alle gør vores yderste for at hjælpe vores kunder.
Du kommer til at arbejde i et uformelt og udviklingsorienteret miljø med dygtige kolleger, der brænder for at sikre glade kunder. Høreapparater er et vigtigt redskab for dem der bruger et og det er vigtigt, du kan leve dig ind i deres situation og vil gøre dit yderste for at sikre de får en god, konstant og yderst professionel service. Vores åbningstider i kundeservice er alle hverdage fra 8:00-16:00, samt fredag 8:00-15:30 og arbejdstiden svarer hertil.
Som medarbejder hos Widex får du adgang til en fordelagtig pensionsordning med helbredssikring, sports- og kunstforening, gode sportsfaciliteter samt gode kantineforhold. I vores sportsforening kan vi bl.a. tilbyde spinning, løbehold, yoga, tennis og meget mere. Vi holder til i et nyt, miljøvenligt hovedsæde i Lynge tæt på Allerød, hvor vi har vores egen vindmølle, der producerer næsten al den energi, vi har brug for. 
Lyder dette som noget for dig?
Så vil vi meget gerne modtage dit CV og ansøgning hurtigst muligt. Vi indkalder løbende til interview. 
We usually respond within two weeks
Or, know someone who would be a perfect fit? Let them know!