Research & Development
·
Erlangen
SW Solution Architect (m/f/d) for Cloud Services and mobile Apps
We usually respond within two weeks
Formed in 2019, through the merger of Sivantos and Widex, WS Audiology combines over 140 years' experience in pioneering the use of technology to help people with hearing loss hear the sounds that make life wonderful. We are active in over 125 markets and employ 11,000 people worldwide. Our broad portfolio of hearing related products and services generates annual revenues of around EUR 2 billion.
Learn about us on www.wsa.com
Join our team as SW solution architect in a large distributed scaled agile development set up working with multiple high performing development teams! With our cloud and app solutions we provide a better hearing experience for over 300.00 hearing impaired persons.
Your new role 
As a Solution Train Architect (m/f/d) you will be part of the program level of our SAFe Agile Release Train (ART) which focuses on providing the best experience to our end customer, the hearing aid wearer.
As a technical leader (m/f/d) you drive standard methodologies in context of our global scaled agile set up and together with the other solution architects own the solution architecture of our current mobile, cloud and web products for current business solutions and future business needs
You are creating transparency on technical epics and features, enabler stories (incl. their purpose and value), getting them appropriately sequenced and prioritized against features and finally explored and realized by the Agile teams/clans of the ART.
Together with the other solution architects you provide, communicate and evolve the broader technological and architectural guardrails (and their purpose) for the program of the ART. This includes also teaching, mentoring, and supporting Agile teams/clans in implementation of these guidelines. You also promote clean code practices in a large scale development set up.
You will also support product managers and product owners in defining suitable NFRs and quality/sustainability checks as part of the acceptance criteria for their epics and features. You also support on the analysis and evaluation of requirements of current and future ART products (mobile applications and cloud/web solutions) in terms of software feasibility, complexity, possible target architectures and implementation effort
As a technical lead you are aware, observe, evaluate trends in several technical domains like mobile applications and cloud computing and consult on future technological direction of our software products when need you develop prototypes and core components for innovative solutions for future generations of hearing aids 
Your qualifications 
Several years of professional experience as a solutions architect or in a similar role
Experience in working with common software architecture patterns, principles, and practices (e.g. MVVM, IoC/Dependency Injection, SOLID, OOAD, TDD)
Hands-on experience in developing solutions with architectures based on micro-services, micro-components or similar architecture
Experience in the designing of distributed software systems or large scale software solutions
Advanced technical experience in multi-platform development (Android, iOS) with Xamarin and Cloud Computing (ideally Azure).
Hands-on experience in Cloud Native systems like kubernetes, serverless applications or event based systems.
Experience in working with of agile development methods
Motivation, team spirit and the enthusiasm to design and implement sustainable, high-quality, value adding software solutions
Experience in working with interdisciplinary, intercultural teams and distributed teams
Fluent spoken and written English
Department

Locations
We usually respond within two weeks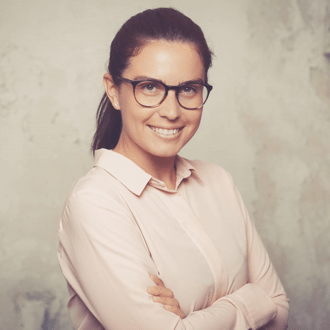 Contact
Diana Kraus
Talent Acquisition Partner – Human Resources
Related jobs
Already working at WS Audiology EMEA, LATAM & Canada?
Let's recruit together and find your next colleague.