Research & Development
·
Erlangen, Germany
Software Developer for Cloud Applications (m/f/d) in the hearing aid industry
We usually respond within two weeks
For german version please scroll down
WS Audiology
Formed in 2019 through the merger of Sivantos and Widex, WS Audiology combines over 140 years of experience in pioneering better solutions to help people with hearing loss. With a passion for impact, our 11.000 employees are committed to achieving our purpose: wonderful sound for all. 
With brands like Signia, Widex, Audio Service, Rexton and Vibe, and with diverse assets across wholesale retail, online, managed care and diagnostic solutions, we are active in over 125 markets. Going beyond together, we achieve annual revenues of around EUR 2 billion.
As a global leader, our ambition is to unlock human potential by making wonderful sound part of everyone's life.
Learn about us on www.wsa.com and take a look at why you will love working here:
Minimum qualifications: 
Bachelor's degree in Computer Science, or similar technical field of study or equivalent practical experience 
Working Experience with C# or another object-oriented language 
Ability to speak and write English fluently, German at the intermediate level  
Willingness to work in a pair or mob programming setup
Preferred qualifications: 
Working Experience in modern architectures (microservices, clean architecture, event-focused, or similar)  
Working experience with .NET Core and C# 
Experience within frontend development (e.g. SPAs with Angular/React using Typescript) 
Experience with cloud technologies (especially Azure) 
Experience in out-of-process transport mechanisms (web-sockets, event bus, or similar) 
Experience in scaled agile environment (e.g. LESS or SAFE)
About the job: 
As a Software Engineer (m/f/d) in our R&D department in Erlangen, you will work in an international, scrum team. The team is part of a SAFE train that is developing a cloud-based application used by Hearing Care Professionals to help serve their patient's needs. We hire people who are motivated and excited about building sustainable and high-quality software solutions. As a global company, we welcome a diversity of cultures, ideas, and personal backgrounds. 
WS Audiology offers flexible working hours, the possibility to work from home 2–3 days per week, as well as many other employee benefits (e.g., salary according to IG Metall collective agreement, company pension scheme, free coffee and fruit). 
At WS Audiology, applying constant innovation and best-in-class quality, our products support millions of people regain and benefit from the "miracle of hearing." We are guided by passion to improve people's quality of life. As a global leader, our vision is to unlock human potential by making "wonderful sound" part of everyone's life. Currently, we sell 5.5 million hearing aids per year, and millions of customers are benefitted through our centers and partners. 
Your responsibilities: 
Design, develop, test and maintain a cloud-based web application in your Scrum team 
Use methods like Pair or mob programming, Test Driven Design approach and Clean Code architecture to ensure the highest quality and usability of our application 
Integrate continuously, be responsible for the whole product and deliver continuously 
Plan, collaborate and celebrate with product owners, software architects, and other teams from our SAFE train 
Join WS Audiology
If this opportunity sounds interesting to you, please submit your application stating your earliest starting date and your salary expectations and we will get back to you as soon as possible.
Software Entwickler für Cloud-Anwendungen (m/f/d)
WS Audiology
WS Audiology wurde 2019 durch den Zusammenschluss von Sivantos und Widex gegründet und vereint mehr als 140 Jahre Erfahrung in der Pionierarbeit beim Einsatz von Technologien, die Menschen mit Hörverlust helfen, die Klänge zu hören, die das Leben so wundervoll machen.
Mit Marken wie Signia, Widex, Audio Service, Rexton und Vibe und einer Vielzahl von Aktivitäten in den Bereichen Großhandel, Online, Managed Care und Diagnostik sind wir in über 125 Märkten aktiv. Gemeinsam erzielen wir einen Jahresumsatz von rund 2 Milliarden Euro. 
Als weltweit führendes Unternehmen haben wir uns zum Ziel gesetzt, das menschliche Potenzial freizusetzen, indem wir wundervollen Klang zu einem Teil des Lebens aller Menschen machen.
Erfahren Sie mehr über uns auf www.wsa.com und sehen Sie sich an, warum Sie hier gerne arbeiten werden:
Mindestqualifikationen:
Bachelor-Abschluss in Informatik oder einem ähnlichen technischen Studiengang oder gleichwertige praktische Erfahrung
Praktische Erfahrung mit C# oder einer anderen objektorientierten Sprache
Fließendes Englisch in Wort und Schrift, Deutsch auf mittlerem Niveau  
Freude am Pair- und/oder Mob-Programming
Bevorzugte Qualifikationen:
Praktische Erfahrung mit modernen Architekturen (Microservices, Clean Architecture, Event-Driven, or silimar)
Fundierte Kenntnisse mit .NET Core und C#
Erfahrung in der Frontend-Entwicklung (z.B. SPAs mit Angular/React unter Verwendung von Typescript)
Erfahrung mit Cloud Technologien (insbesondere Azure)
Erfahrung mit out-of-process-transport Mechanismen (Web-Sockets, Event Bus, or similar)
Erfahrung in einer skalierten agilen Umgebung (z.B. LESS oder SAFE)
Über den Job:
Als Software Engineer (m/w/d) in unserer R&D-Abteilung in Erlangen arbeitest du in einem internationalen Scrum-Team. Das Team ist Teil eines agilen SAFe Streams, der eine cloud-basierte Anwendung entwickelt, die von Hörgeräteakustikern genutzt wird, um die Bedürfnisse ihrer Patienten zu erfüllen. Wir stellen Menschen ein, die motiviert sind und sich für die Entwicklung nachhaltiger und qualitativ hochwertiger Softwarelösungen begeistern. Als globales Unternehmen begrüßen wir eine Vielfalt von Kulturen, Ideen und persönlichen Hintergründen.
WS Audiology bietet flexible Arbeitszeiten, die Möglichkeit, 2-3 Tage pro Woche von zu Hause aus zu arbeiten, sowie viele weitere Mitarbeiterleistungen (z.B. Gehalt nach IG Metall-Tarifvertrag, betriebliche Altersvorsorge, Kantine, kostenloser Kaffee und Obst).
Mit ständiger Innovation und bester Qualität helfen wir bei WS Audiology Millionen von Menschen, das "Wunder des Hörens" wiederzuerlangen und davon zu profitieren. Unser Antrieb ist die Leidenschaft, die Lebensqualität der Menschen zu verbessern. Als weltweit führendes Unternehmen ist es unser Ziel, "wunderbaren Klang" zu einem Teil des Lebens aller Menschen machen. Derzeit verkaufen wir 5,5 Millionen Hörgeräte pro Jahr, und Millionen von Kunden werden durch unsere Zentren und Partner betreut.
Deine Aufgaben:
Du designst, entwickelst, testest und wartest eine cloudbasierten Webanwendung mit deinem Scrum-Team
Du entwickelst als Paar oder in der Gruppe (Pair/ Mob- Programming) und verwendest Test Driven Design und Clean Code, für hohe Qualität und Benutzerfreundlichkeit unserer Anwendungen
CI / CD ist kein Fremdwort, du übernimmst Verantwortung für das Produkt als Ganzes und Silo-Denken ist dir fremd
Du arbeitest in einem Team zusammen mit Product Ownern, Softwarearchitekten und anderen Teams aus unserem SAFE-Train
Werde Teil von WS Audiology 

Wenn wir Dein Interesse geweckt haben, bewerbe Dich online unter Nennung Deines frühsten Eintrittstermins und einer Gehaltsvorstellung. Wir melden uns zeitnahe bei Dir.
Department

Role

B2B Software Development

Locations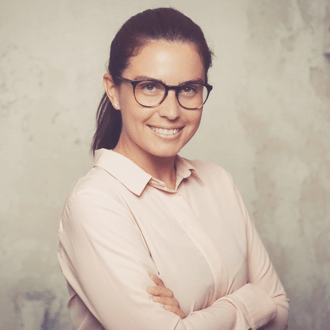 Contact
Diana Kraus
Talent Acquisition Partner – Human Resources
Research & Development
·
Erlangen, Germany
Software Developer for Cloud Applications (m/f/d) in the hearing aid industry
Loading application form
Already working at WS Audiology EMEA, LATAM & Canada?
Let's recruit together and find your next colleague.