Research & Development
·
Erlangen, Germany
Senior Data Engineer (m/f/d)
We usually respond within two weeks
Let's reinvent the future of better hearing together
Formed in 2019 through the merger of Sivantos and Widex, WS Audiology combines over 140 years of experience in pioneering better solutions to help people with hearing loss. With a passion for impact, our 12.000 employees are committed to achieving our purpose: wonderful sound for all. With brands like Signia, Widex, Audio Service, Rexton and Vibe, and with diverse assets across wholesale, retail, online, managed care and diagnostic solutions, we are active in over 125 markets. Going beyond together, we achieve annual revenues of around EUR 2 billion.
Become part of our Data Analytics team as Senior Data Engineer (m/f/d) in Erlangen (Germany).

As a Senior Data Engineer (m/f/d), you will be part of our agile Data Analytics Scrum team. In your role you will design, develop, and maintain the data pipelines and data lakes on the cloud, that is the foundation of our business analytics, insights as well as all R&D Data Analytics including state-of-the-art Business Intelligence and Artificial Intelligence projects. You will be working closely together with architects in AI and Software Product Development.
Your responsibilities
Establish DevOps practices to help implement maintainable ETL over organizational data assets.
Design, optimize and maintain cost effective and performance driven data pipelines
Model data into data lake/data-mesh/data warehouse for a given workload.
Recommend CI/CD practices to ensure maintainability and version control of the said data artefacts.
Industrialize data quality checks.
Support internal data consumers with access and best practice use of data
Identify new technologies or opportunities
Your new role
We expect you to be a highly pro-active Senior Data Engineer (m/f/d) or Software Developer (m/f/d) that thinks "data first". You know that high quality data requires an understanding of where and how the data is generated and thus what process it describes. Therefore, you will need to interact with subject matter experts to reflect the reality in the data you provide.
Additionally, you are a strong communicator that knows when to insist and when to accept a compromise. You are a team player, who seeks design feedback and engage in constructive discussions with your fellow colleagues, who, like you, cherish openness, constructive feedback, and constant professional development. Creativity, attention to detail, and a collaborative attitude are part of your strengths.
What we look for in you
If you can nod yes to these following skills, you will be able to contribute from day one.
University degree in computer science or a similar field
Experience with public cloud platforms (e.g. AWS, Azure etc.)
Demonstrable skills in Python or PySpark with an understanding of PEP8 recommendations and agile SDLC (Software Development Lifecycle) principles
Proficient in distributed computing principles and familiar with key design concepts, including but not limited to, serverless, auto-scalable etc.
Experience in relational, non-relational and dimensional data modelling.
Familiar with data quality checking practices
Experience in relational and non-relational data modeling and design
Broad experience in one or more systems, in each of the following:

data stores (e. g., HDFS, ADLS, Azure Blob Storage, DBFS)
messaging systems (e. g., Apache Kafka, Azure Event Hubs, Azure IoT Hub)
data processing engines (e. g. Apache Spark, Azure Databricks, Azure HDInsight, CosmosDB)
data visualization tools (PowerBI, Tableau etc.)
As a person, you are curious about new technologies and the open-source community. You are comfortable with handling multiple tasks simultaneously as well as being someone who can work independently, and you possess excellent problem-solving skills.
We are a global company and hence our corporate language is English, so you need to have professional proficiency in English, both verbally and in writing.
What we will offer you
The working environment at WS Audiology is informal with helpful and skilled colleagues. Our mentality is result-oriented, and we have focus on creating the best possible products and always improving competences.
Our values focus on teamwork across functions, pioneering as well as having the passion to make an impact. So, if you can see yourself in those values, you will fit right in.
We offer flexible working times & opportunities for working from home. You can always get free coffee at the office. In addition, each location still offers the following advantages:
We are part of the IG Metall tariff agreement offering attractive compensation and further benefits like contributions to the company pension plan and child-care.
Join WS Audiology
Please submit your CV as soon as possible, we will screen and invite candidates for interviews on an ongoing basis.
Department

Role

Cross Software Development

Locations

Employment type

Full-time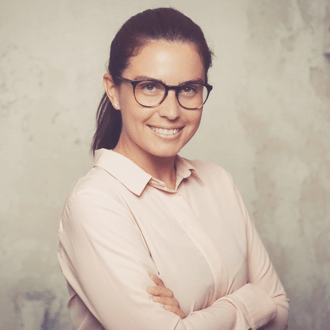 Contact
Diana Kraus
Talent Acquisition Partner – Human Resources
Research & Development
·
Erlangen, Germany
Senior Data Engineer (m/f/d)
Loading application form
Already working at WS Audiology EMEA, LATAM & Canada?
Let's recruit together and find your next colleague.