Research & Development
·
Lynge, Denmark, Erlangen, Germany
Application and Service Manager
We usually respond within a month
WS Audiology

Formed in 2019 through the merger of Sivantos and Widex, WS Audiology combines over 140 years of experience in pioneering better solutions to help people with hearing loss. With a passion for impact, our 11.000 employees are committed to achieving our purpose: wonderful sound for all. 
With brands like Signia, Widex, Audio Service, Rexton and Vibe, and with diverse assets across wholesale retail, online, managed care and diagnostic solutions, we are active in over 125 markets. Going beyond together, we achieve annual revenues of around EUR 2 billion.
As a global leader, our ambition is to unlock human potential by making wonderful sound part of everyone's life.
Learn about us on www.wsa.com and take a look at why you will love working here:
Application and Service Manager 
You are a passionate around Service Management and wants to help us create and maintain a state-of-the-art agile focused development environment for our company. You are driven by innovation, and you are highly interested in supporting Product Teams to increase their efficiency in a highly regulated environment.
The Role
We are looking for a Service Manager to join our Application Lifecycle Management Team (ALM) at our offices in Erlangen or Lynge. You, as a Service Manager, have a strong affinity to improving the service experience of our approximately 1100 internal stakeholders around the development toolchain, as well as designing and performing workflows around the lifecycle of the toolchain. The lifecycle and support spans over first evaluations of new tools, guiding stakeholders through introduction process, helping with licenses management, defining the interface between stakeholders and ALM team and phase out of the tools. You are going to work as a member of one of our development teams and will be in close collaboration both with the developers and support engineers of the team.
ALM is an R&D team, that has its focus on providing centrally maintained internal development tools, infrastructure, and support for product teams with tailored tooling, CI/CD, release and regulatory process knowledge. The team consists of a group of highly skilled, dedicated, and experienced Software- and DevOps Engineers covering enablement and support of product teams to boost efficiency.
The Opportunity
To work with some of the best engineers in the world around Hearing Aids. To be part of a very passionate team that covers the whole stack, not just software, but from designing chips and producing hardware to high performance software and service delivery world wide. This means a broad perspective and career opportunities.
Your responsibility
In cooperation with the team, you will be responsible to define our support workflows & processes to increase efficiency and usability for our stakeholders.
Define and perform the license management for our development tools.
Define and perform the processes around the lifecycle of development tools, where you collaborate with central IT departments to align on standards concerning security, data privacy and administration of development tools and SaaS services.
Support our stakeholders in using our processes efficiently
Support the team to grow into a better service culture and lean processes
Gather feedback and transform it into valuable input for improvement of the services provided by the Team.
Make sure that our processes follow existing regulations around medical device development and other GxP as relevant.
Requirements
You must have experience in several of the areas:
Designing lean and efficient (maybe automated) workflows for support organizations
Managing tool licenses, both in handling assignment as well as for reporting and extension of licenses with the supplier
Working in an R&D department to understand the needs that arise for the used toolchain
The spirit to work with cross-functional, cross-site teams to ensure consistent and excellent quality service delivery
Administrating business-critical applications
Supporting and cooperating with multi-national and multi-discipline stakeholders inside the company's R&D department
Good self-organization and time management
Excellent communication skills to be able to guide stakeholders through complex workflows
Would be nice if you also have:
Experience as user and ideally administrator of tools used in software development (e.g., Azure DevOps, Ansible, Artifactory, Jenkins, etc.)
Knowledge about Application Lifecycle Management and regulated environments
Knowledge in Scripting, Software Development (C#) or Software Development Lifecycle
Knowledge in IT Service Management practices
Other soft skills and personal competencies:
Excellent problem-solving skills and fast comprehension
High flexibility in working mindset to understand various stakeholder attitudes and priorities
Positive attitude and enjoy working in a team
Structured approach to your work
Fluent in English both verbally and in writing. German/Danish is a plus
What we offer 
 
We offer flexible working times & opportunities for working from home. You can always get free coffee at the office. In addition, each location still offers the following advantages:
Erlangen: 
We are part of the IG Metall tariff agreement offering attractive compensation and futher benefits like contributions to the company pension plan or child-care.
Lynge: 
The benefits we can offer include an advantageous pension scheme with health insurance, sports and arts club, and good canteen facilities.
Our Danish headquarter is based in almost CO2 friendly and modern facility with beautiful surroundings close to Allerød north of Copenhagen, Denmark.
Join WS Audiology
If this opportunity sounds interesting to you, please submit your application stating your earliest starting date and your salary expectations and we will get back to you as soon as possible.
Department

Role

Cross Software Development

Locations

Lynge, Denmark, Erlangen, Germany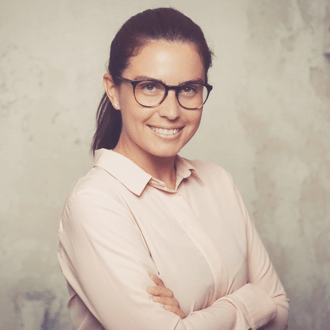 Contact
Diana Kraus
Talent Acquisition Partner – Human Resources
Research & Development
·
Lynge, Denmark, Erlangen, Germany
Application and Service Manager
Loading application form
Already working at WS Audiology EMEA, LATAM & Canada?
Let's recruit together and find your next colleague.