Information Technology
·
Lynge, Denmark, Erlangen, Germany
·
Hybrid Remote
Enterprise Solution Architect
We usually respond within two weeks
WS Audiology
Formed in 2019 through the merger of Sivantos and Widex, WS Audiology combines over 140 years of experience in pioneering better solutions to help people with hearing loss. With a passion for impact, our 11.000 employees are committed to achieving our purpose: wonderful sound for all. With brands like Signia, Widex, Audio Service, Rexton and Vibe, and with diverse assets across wholesale retail, online, managed care and diagnostic solutions, we are active in over 125 markets. Going beyond together, we achieve annual revenues of around EUR 2 billion.

As a global leader, our ambition is to unlock human potential by making wonderful sound part of everyone's life.

Welcome as our Enterprise Solution Architect for digital and mobile
You have tried it before, and you love to apply your learnings and curiosity in a new setting, where you can make a difference. The theme during your past few years has been to change the potential in an organization by inspiring, supporting, driving, and crafting digital opportunities and solutions.
You work in the intersection between IT and business units like Marketing and RnD. You understand the challenges and opportunities and you are an eminent listener, communicator, and natural leader to ensure common ground can be reached.
You come with the technical knowhow and experience to balance the vision with realization of the opportunities.
You can communicate technology and technology impact and limitations in a straightforward yet "customer" focused way.
The team you will be joining
The EA team at WSA Global IT is a small team in its forming phase. You will help it grow. We need your experience to ensure we can continue to be the best trusted advisors for WSA.
We work closely with our EA counterparts in RnD, the InfoSec team and solution architects in global IT, and stakeholders in all our different business functions in WSA.
You will be reporting to the head of enterprise architecture.
What we would expect you to do
Interact with senior executives, change leaders, and fellow architects to identify and clarify opportunities and challenges
Perform assessments and recommendations based on existing architecture and technology to ensure feasible options are pursued
Drive strategic architecture decisions around digital solutions, where you focus on interoperability, economies of scale and enterprise fit
Assist in extending the architecture practice and building technology roadmaps and architecture overviews
Engage in knowledge sharing amongst peers and colleagues
This is you
You are used to working in an international corporate environment and you are disciplined to take the lead and hold yourself accountable to your counterparts and for what you engage in. You see things through to the end.
You thrive with coming up with new ways of solving challenges or bringing new ideas to the table, yet you are also acknowledging the technical debt boundaries there may be, and don't let this frustrate you. You see the possibilities in things, and you can balance your technical curiosity and pride with the need for business speed.
You work with great passion, courage, respect, openness, pragmatism, walk your talk and you can see yourself live our WSA values. Going beyond together – Pioneering for better solutions - passion for impact.
Your experience and background include
Extensively worked and driven enterprise design and architecture with special focus on app development, and MarTech
Worked in a highly diverse and distributed environment including external vendors and multiple time zones
Driving alignment between stakeholders and directing/guiding solution architects
Maintaining and building technology roadmaps and conceptual data models
Preferred knowledge of one or more of these technologies: Azure, Adobe, Salesforce, and .Net
Experience in building and governing a service-oriented architecture and working in a full Software development Lifecyle (Azure DevOps and Atlassian stack) using agile methodologies
Having worked in a senior role at least for 5+ years.
The corporate language is English, so you need to have professional proficiency in English both verbally and in writing.
The EA team is centered in Lynge, but this position can either be fulfilled from Lynge/Denmark or Erlangen/Germany. We offer 2 days a week working remotely.
What we would like to offer you
The working environment at WS Audiology is informal with helpful and skilled colleagues. Our values focus on teamwork across functions, pioneering as well as having the passion to make an impact. So, if you can see yourself in those values, you will fit right in.
The benefits we can offer include an advantageous pension scheme with health insurance, sports and arts club as well as good canteen facilities.
Our Danish headquarter, is an almost CO2 friendly and modern facility with beautiful surroundings close to Allerød north of Copenhagen, Denmark.
Join WS Audiology
If this opportunity sounds interesting to you, please submit your application stating your earliest starting date and your salary expectations and we will get back to you as soon as possible. In case of equal qualifications, WSA preferentially considers disabled applicants and people of equal standing.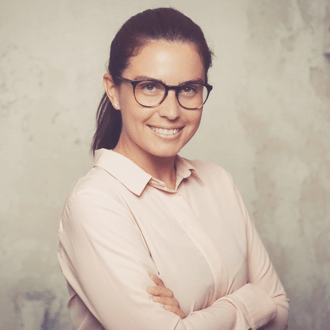 Contact
Diana Kraus
Talent Acquisition Partner – Human Resources
Information Technology
·
Lynge, Denmark, Erlangen, Germany
·
Hybrid Remote
Enterprise Solution Architect
Loading application form
Already working at WS Audiology EMEA, LATAM & Canada?
Let's recruit together and find your next colleague.