Global Marketing
·
Loehne - Audio Service
Kampagnen- und Projektmanager (m/w/d) Audio Service
We usually respond within a month
WS Audiology

WS Audiology wurde 2019 durch den Zusammenschluss von Sivantos und Widex gegründet und vereint mehr als 140 Jahre Erfahrung in der Pionierarbeit beim Einsatz von Technologien, die Menschen mit Hörverlust helfen, die Klänge zu hören, die das Leben so wundervoll machen.
Mit Marken wie Signia, Widex, Audio Service, Rexton und Vibe und einer Vielzahl von Aktivitäten in den Bereichen Großhandel, Online, Managed Care und Diagnostik sind wir in über 125 Märkten aktiv. Gemeinsam erzielen wir einen Jahresumsatz von rund 2 Milliarden Euro.
Als globaler Vorreiter ist es unser Ziel, menschliches Potenzial freizusetzen, indem wir wunderbaren Klang zum Teil des Lebens eines jeden machen.
Erfahren Sie auf www.wsa.com mehr über uns und schauen Sie sich an, warum Sie es lieben werden bei uns zu arbeiten:

In Ihrer Rolle als Campaign and Project Manager (m/f/d) arbeiten Sie daran, den Erfolg unserer Marke Audio Service weiter voranzutreiben. Audio Service entwickelt, produziert und vertreibt seit 1977 Hörgeräte. 
Heute bieten wir Hörlösungen, maßgeschneiderte Produkte und erstklassigen Service für unsere B2B-Kunden in 45 Ländern. 
Die Rolle
Als Kampagnen- und Projektmanager (m/w/d) sind Sie unter anderem für die Unterstützung von Produkteinführungen von der Konzeption bis zur Umsetzung zuständig. Ihre neue Stelle ist äußerst vielseitig und spannend, weil Sie nicht nur strukturiert in Projekten arbeiten, sondern auch Ihre eigenen kreativen Ideen einbringen und diese selbständig, aber auch in Zusammenarbeit mit einer Agentur, umsetzen.
Sie berichten an unseren Senior Manager Brand Experience. 
Folgende Aufgaben warten auf Sie: 
- Kampagnenentwicklung einschließlich Briefing und Steuerung von Agenturen 
- Kampagnen-Projektmanagement, einschließlich der Abstimmung mit internen Stakeholdern und Lieferanten 
- Entwicklung von KPIs und deren Nachverfolgung zur Sicherstellung und Verbesserung der Effektivität von Kampagnen und deren Materialien 
- Präsentation von Konzepten und Materialien für Marken- und Produkteinführungskampagnen, z. B. bei internen Gesprächen und wichtigen Meetings
- Eigenhändige Erstellung von Artworks für ausgewählte Marken- und Produkteinführungskampagnen (on-/offline) 
- Management unserer Marketing-Toolbox, einer Software-Lösung zur Individualisierung von Werbemitteln durch unsere Kunden inkl. der konzeptionellen Weiterentwicklung, der Steigerung der Nutzungsquote durch unsere Kunden, der Bereitstellung von KPIs und deren Analyse, dem internationalen Ausbau, der Bereitstellung von Inhalten etc. 

Ihre Qualifikationen, um diese Stelle bestmöglich auszufüllen: 
- Bachelor-Abschluss in Marketing, Grafikdesign oder Betriebswirtschaftslehre 
- Erfahrung in der Entwicklung und Durchführung von integrierten Kampagnen (on- und offline) 
- Erfahrung im Projektmanagement 
- Erfahrung im Umgang mit verschiedenen Softwaretools, wie MS Office, Adobe Creative Suite, CMS-Software 
- Idealerweise Erfahrungen im Bereich Fotografie und Video inkl. Aufnahmen und Schnitt 
Unsere Unternehmenssprache ist Englisch, daher sollten Sie sowohl mündlich als auch schriftlich sicher in der englischen Sprache sein.

Unser Angebot
Wir sind von Innovation und Entwicklung geleitet, daher ist die Zusammenarbeit mit uns eine ständige Lernkurve. Sie werden an unserem Standort in Löhne, Deutschland, mit dynamischen und fortschrittlichen Kollegen arbeiten, die über ein hohes Maß an Kompetenz und Einfühlungsvermögen verfügen. 
Was Sie erwartet:
Individuelle und intensive Trainings- und Coaching-Maßnahmen
Eine attraktive Vergütung
Modernes IT Equipment
Spannende Kunden, Selbstbestimmtes Arbeiten, absolut offene Kommunikation und eine unbefristete Anstellung
Werden Sie Teil von WS Audiology
Wenn sich diese Gelegenheit interessant für Sie anhört, bewerben Sie sich online unter Nennung Ihres frühsten Eintrittstermins und einer Gehaltsvorstellung und wir kommen baldmöglichst auf Sie zurück.
English version
WS Audiology

Formed in 2019 through the merger of Sivantos and Widex, WS Audiology combines over 140 years of experience in pioneering better solutions to help people with hearing loss. With a passion for impact, our 11.000 employees are committed to achieving our purpose: wonderful sound for all. 
With brands like Signia, Widex, Audio Service, Rexton and Vibe, and with diverse assets across wholesale retail, online, managed care and diagnostic solutions, we are active in over 125 markets. Going beyond together, we achieve annual revenues of around EUR 2 billion.
As a global leader, our ambition is to unlock human potential by making wonderful sound part of everyone's life.
Learn about us on www.wsa.com and take a look at why you will love working here:

In your role as Campaign and Project Manager (m/f/d), you will work to further drive the success of our Audio Service brand. Audio Service has been developing, manufacturing and distributing hearing aids since 1977.

Today, we provide hearing solutions, customized products and world-class service to our B2B customers in 45 countries.
The Role
As a Campaign and Project Manager (m/f/d), your responsibilities will include supporting product launches from inception to execution. This role is exciting because you can not only work in a structured way but also contribute your ideas.
You will report to our Senior Manager Brand Experience.
In this role you will have the following responsibilities:
- Campaign development including briefing and guiding of agencies
- Campaign project management including alignment with internal key stakeholders and suppliers
- Development of campaign KPIs and their follow-up to ensure and improve effectiveness of campaigns and its materials
- Present brand and product launch campaigns concepts and campaign materials, e.g. at internal calls, key meetings 
- Creation of artworks for selective brand and launch campaign items (on-/offline)
- Management of our marketing toolbox, a software solution for the individualization of advertising materials by our customers including the conceptual further development, the increase of the usage rate by our customers, the provision of KPIs and their analysis, the international expansion, the provision of content etc.
Your qualifications to best fill this position:
- Bachelor's degree in Marketing or Business administrations
- Experienced on integrated campaign development (on- and offline) and execution
- Experienced on project management
- Experienced on different software tools, like MS Office, Adobe Creative Suite, CMS software
- Ideally: Experience in photo shootings and video taking and streaming
Our corporate language is English, so you need to be confident in English, both verbally and in writing.

What we offer 
We are driven by innovation and development so working with us is a constant learning curve. You will be located in our site in Löhne, Germany with dynamic and progressive colleagues, who are highly skilled and empathetic. 

What you can expect
Individual and intensive training and coaching measures
An attractive compensation package
Modern IT equipment
Exciting customers, self-determined work, absolutely open communication and a permanent position
Join WS Audiology
If this opportunity sounds interesting to you, please submit your application stating your earliest starting date and your salary expectations and we will get back to you as soon as possible. 
Department

Role

Brand Management

Locations

Loehne - Audio Service

Employment type

Full-time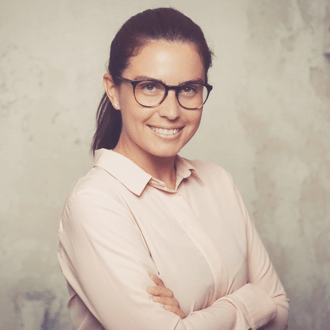 Contact
Diana Kraus
Talent Acquisition Partner – Human Resources
Global Marketing
·
Loehne - Audio Service
Kampagnen- und Projektmanager (m/w/d) Audio Service
Loading application form
Already working at WS Audiology EMEA, LATAM & Canada?
Let's recruit together and find your next colleague.