Internship/Student Assistant
·
Erlangen, Germany
Working student Controlling International Markets (m/f/d)
We usually respond within two weeks
Scroll Down for German Version
WS Audiology
Formed in 2019, through the merger of Sivantos and Widex, WS Audiology combines over 140 years' experience in pioneering the use of technology to help people with hearing loss hear the sounds that make life wonderful.
We are active in over 130 markets, and employ more than 12,000 people worldwide. Our broad portfolio of leading hearing related products and services generates annual revenues of more than € 2 billion. 
As a global leader, our ambition is to unlock human potential by making wonderful sound part of everyone's life.
Learn about us on www.wsa.com and take a look at why you will love working here! 
The Role
For our team we are looking for a new working student in the area of Controlling (m/f/d) starting as soon as possible.
In this role you will have the following responsibilities: 
Support with project controlling and management
Support with project controlling and management
Support with CAPEX controlling and reporting
Preparation of finance related presentations
Requirements
You most likely fit the following profile:  
enrolled student in the field of business administration
first experience in the area of controlling is an advantage
Advanced knowledge of Microsoft Office (Excel, Word, PowerPoint)
Our corporate language is English, so you need to be confident in English, both verbally and in writing.
What we offer 
We are driven by innovation and development so working with us is a constant learning curve. You will be located in our site in Erlangen, Germany with dynamic and progressive colleagues, who are highly skilled and empathetic.   
Next to that we are driven by:
A clear purpose: Our products help millions of people regain their hearing and quality of life. This is what drives us every day!

Freedom: Your ideas are more than welcome, and you are always encouraged to try out new solutions.

Empowerment: Within your new role, you get the power to shape actively, make decisions and, above all, drive things forward.
Internationality: With us as a global player, you will have the opportunities to get to know other locations around the world

Social responsibility: For us, sustainable action is not just an idea, but part of our corporate goals. Together with you we will be able to make the world a better place!!
Join WS Audiology
If this opportunity sounds interesting to you, please submit your application and we will get back to you as soon as possible.
Deutsche Version
WS Audiology
WS Audiology wurde 2019 durch den Zusammenschluss von Sivantos und Widex gegründet und vereint mehr als 140 Jahre Erfahrung in der Pionierarbeit beim Einsatz von Technologien, die Menschen mit Hörverlust helfen, die Klänge zu hören, die das Leben so wundervoll machen.
Wir sind in über 125 Märkten aktiv und beschäftigen weltweit mehr als 12.000 Mitarbeiter. Unser breites Portfolio an führenden Produkten und Dienstleistungen rund um das Thema Hören generiert einen Jahresumsatz von mehr als 2 Milliarden Euro. 
Als globaler Vorreiter ist es unser Ziel, menschliches Potenzial freizusetzen, indem wir wunderbaren Klang zum Teil des Lebens eines jeden machen. 
Erfahre auf www.wsa.com mehr über uns und schau dir an, warum du es lieben wirst bei uns zu arbeiten! 
Die Rolle
Für unser Team suchen wir einen neuen Werkstudenten (m/w/d) im Bereich Controlling zum nächstmöglichen Startzeitpunkt.
In dieser Rolle hast du die folgenden Aufgaben: 
Unterstützung bei Projektcontrolling und -management
Unterstützung bei Kostenstellenberichterstattung und -controlling
Unterstützung bei CAPEX-Controlling und -Berichterstattung
Vorbereitung von Präsentationen im Finanzbereich
Anforderungen
Das folgende Profil entspricht dir: 
immatrikulierter Student (m/w/d) mit Studienschwerpunkt Betriebswirtschaftslehre
erste Erfahrungen im Bereich Controlling von Vorteil
Vertiefte Kenntnisse in Microsoft Office (Excel, Word, PowerPoint)
Unsere Unternehmenssprache ist Englisch, daher erwarten wir sowohl mündlich als auch schriftlich sichere Englischkenntnisse. 


Unser Angebot
Wir werden von Innovation und Entwicklung angetrieben, daher ist die Zusammenarbeit mit uns eine ständige Lernkurve. Du wirst an unserem Standort in Erlangen mit dynamischen und fortschrittlichen Kollegen und Kolleginnen zusammen arbeiten, die hoch qualifiziert und einfühlsam sind.
Darüber hinaus, lassen wir uns leiten von:
Unserer Mission: Unsere Produkte unterstützen Millionen Menschen dabei, wieder hören zu können und Lebensqualität zu gewinnen. Das treibt uns jeden Tag aufs Neue an!

Gestaltungsfreiheit: Deine Ideen sind willkommen und du kannst gern neue Lösungen ausprobieren.

Eigenverantwortung: Du kannst innerhalb Deiner neuen Rolle bei uns aktiv gestalten, entscheiden und vor allem Dinge vorantreiben.
Internationalität: Bei uns also global Player hast Du die Chance, andere Teile der Welt kennenlernen zu dürfen.
Unserer soziale Verantwortung: Nachhaltiges Handeln ist für uns nicht nur eine Idee, sondern Teil unserer Unternehmensziele. Wir werden gemeinsam mit Dir die Welt weiter besser machen können!
Werde Teil von WS Audiology
Wenn sich diese Gelegenheit interessant für dich anhört, bewirb dich online  und wir kommen baldmöglichst auf dich zurück.
Department

Internship/Student Assistant

Role

Finance & Accounting

Locations

Erlangen, Germany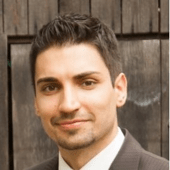 Contact
David Kasprowicz
Regional HRBP International Markets & Teamlead – Human Resources
Internship/Student Assistant
·
Erlangen, Germany
Working student Controlling International Markets (m/f/d)
Loading application form
Already working at WS Audiology EMEA, LATAM & Canada?
Let's recruit together and find your next colleague.